Rare artefact from the RMS Titanic wreck joins the Titanic Museum collection…
Acquired from a local maritime collector, this milk jug was recovered from the Titanic wreck in the late 1990s. It is one of the few (perhaps only), artefacts recovered directly from the Titanic wreck that is in a collection other than RMS Titanic Inc's.
This milk jug was originally served on board the Titanic's first-class restaurant, during the afternoon tea service. It's decorated with the "English Rose" pattern, which was used exclusively on both the RMS Olympic and Titanic ships. Originally it had a beautiful green and red design that wrapped around the jug. It is now heavily stained, with complete loss of gold decoration around the upper rim.
Here is an identical milk jug from the Olympic, in pristine condition: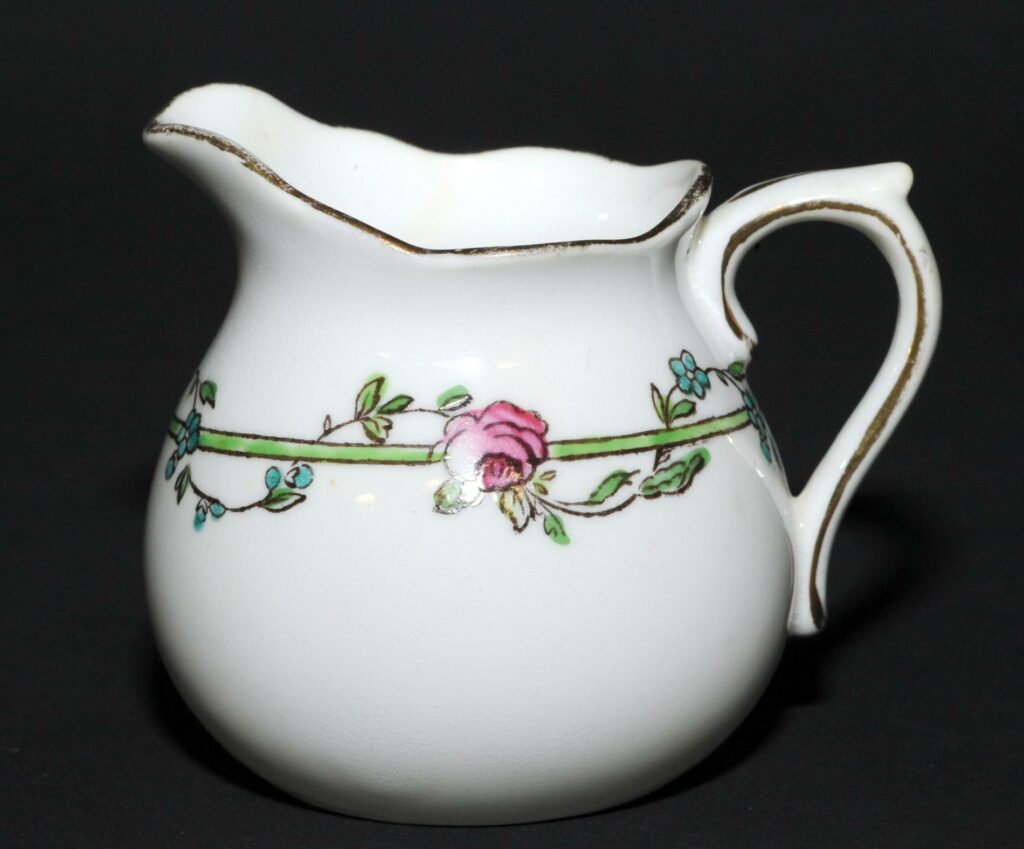 A similar view of the jug recovered from the Titanic: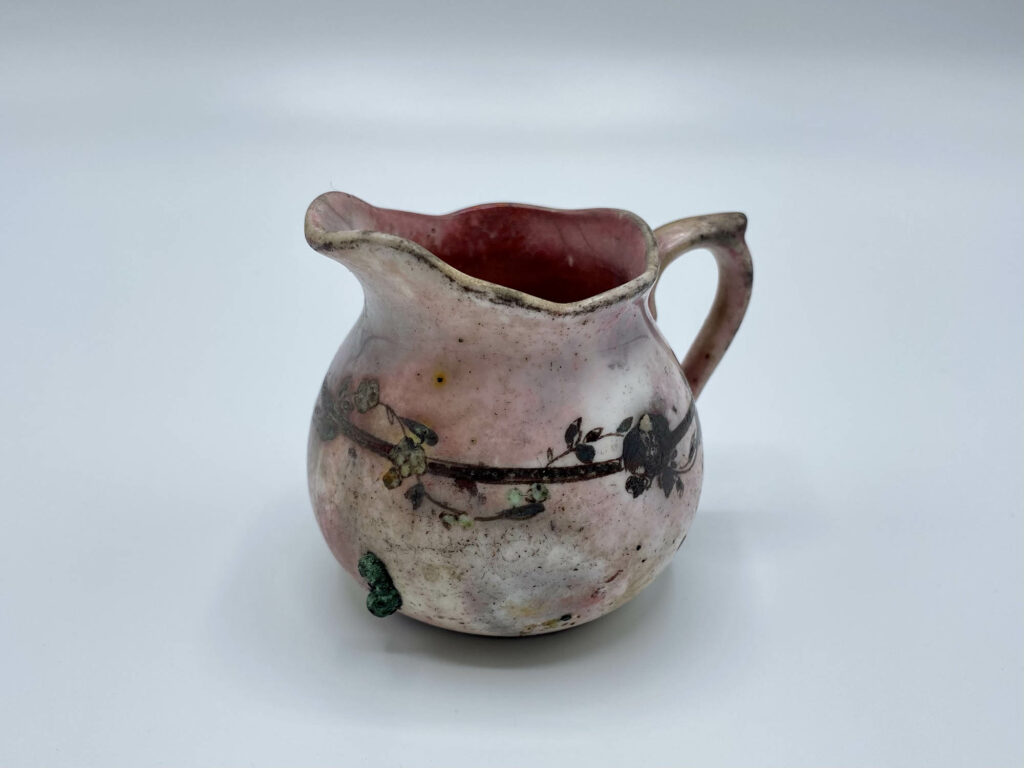 Click below to see more photos of this unique and rare artefact.